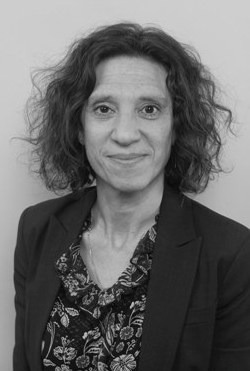 Sandra DE LAMO MARIN
Patent Team – Life Sciences/Chemistry
Technical Areas of Expertise
Chemistry
Biochemistry
Diagnostics and Therapeutics
Materials
Pharmaceuticals
Cosmetics
Agribusiness and Agronomy
Natural Resources and Environment
Energy
Nanotechnology
Other Technical Fields of Competence 
Supplemental Protection Certificates
Medical Devices
Semiconductor Topology
Physics
Educational Background
PhD (Bioorganic Chemistry, University of Strasbourg / Innodia)
Chemistry, Polymers and Materials Engineering (ECPM of Strasbourg)
Professional Qualifications: Patent Associate
French Patent Attorney
European Patent Attorney
CEIPI Graduate
Patent Associate
Languages
French, English, Spanish
Sandra was a researcher in a laboratory of chemistry-pharmacy at the University of Strasbourg, then at the Scripps Research Institute in San Diego (USA), and finally in the pharmaceutical industry (in anti-infectious department Sanofi-Aventis' spin-out company called Novexel). She then spent nine years in a Parisian industrial property firm before joining the IPAZ firm.
Due to her double experience in research and industrial property, Sandra knows very well the concerns of researchers, in particular regarding patents and publications.
Sandra has also been in charge of industrial property tutorials at Centrale Supelec, and participates as a tutor to students who are preparing the oral test for the French Examination of Aptitude for registration on the list of qualified person in Industrial Property in Patents (EQF).
Sandra deals more particularly with cases in the fields of mineral and organic chemistry, materials, and polymers:
–              Organic chemistry, more particularly in the medical field,
–              Biochemistry (enzymatic activity, antibacterial activity)
–              Mineral chemistry (electrochemical devices, ceramics, zeolites, electrode materials, porous inorganic materials, in particular metallic and silica-based porous materials)
–              Metallurgy (alloys, powder metallurgy)
–              Organometallic chemistry
–              Chemistry of magnetic materials
–              Polymer chemistry (polymer compositions for cable coatings, synthesis of polymers, geopolymers, ionomers, and polymer-based composite materials)
–              Processes, chemical engineering (homogeneous and heterogeneous catalysis, gaseous phase and liquid phase catalysis, denitrification processes, surface treatments such as metallization, hydrophobization, hydrophilization, materials forming).
Her expertise includes drafting patent applications, handling proceedings in France and abroad, technology watch, competitive intelligence, consulting (patentability studies, validity studies, freedom-to-operate analyses, specific law points, etc.).
Sandra has also skills in responses to summons to oral proceedings during examination, so as to avoid oral proceedings; in attending oral proceedings to defend cases at the European Patent Office during opposition and appeals after opposition; in defending cases in foreign infringement litigations, and in non -infringement declaration.
Her professional languages are French, English, and Spanish.