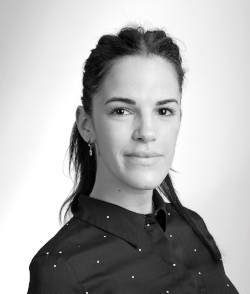 Claire CARON
Patent Team – Engineering Sciences
Technical Areas of Expertise
IT/Software
Robotics and Artificial Intelligence
Electronics/Semiconductors
Medical Devices
Mechanics
Telecommunications
Other Technical Fields of Competence
Physics
Nanotechnology
Energy
Materials
Photonics/Optics
Semiconductor Topology
Educational Background
Engineering degree from ESIEE PARIS (Higher School of Electrical and Electronics Engineers), specialty embedded systems
Professional Qualifications: Patent Associate
Patent Associate
Languages
French, English
Claire specializes in mechanics, analog electronics and machine learning. After three years of work at SAFRAN AIRCRAFT ENGINES, Claire focused on intellectual property.
Claire deals with physical, mechanical, electronic, IT and telecom files.
She also works actively in the fields of: programming, artificial intelligence, computer networks as well as power electronics and electronic circuits.
His skills include drafting patent applications, international and French Patent proceedings, technological and competitive intelligence as well as research in scientific and patent databases.