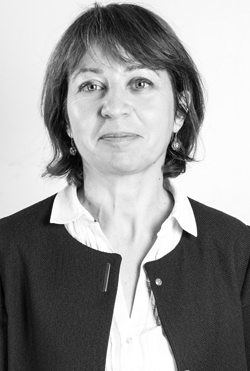 Cécile FROMEN
Patent Team – Life Sciences/Chemistry
Technical Areas of Expertise
Biotechnology/Molecular Biology/Genetics/Stem Cells
Biochemistry
Diagnostics and Therapeutics
Pharmaceuticals
Cosmetics
Agribusiness and Agronomy
Chemistry
Other Technical Fields of Competence 
New Plant Variety Certificates/Biological Material Deposits
Natural Resources and Environment
Educational Background
PhD in Biochemistry and Protein Engineering (Université Paris Sud, Paris XI/French Atomic Energy Commission)
Professional Qualifications: Patent Associate
French Patent Attorney
European Patent Attorney
CEIPI Graduate
Languages
French, English
Before joining the firm of Pontet Allano, Cécile acquired experience in the pharmaceutical industry, the biomedical industry, and various IP firms. She also headed the patent department of a public research institute specializing in biology. She has worked in an Anglo-Saxon country and in a Franco-American start-up.
Cécile mainly deals with portfolios involving agribusiness, chemistry (organic, medicinal, materials), biology, biotechnology, cosmetics, phytochemistry, biophysics, medicine, and pharmacology.
Her proficiencies include drafting of patent applications, monitoring of patent procedures in both France and abroad, IP portfolio management, technology watches, competitive intelligence, and patent consultations and litigation.
She is accustomed to representing clients during oral proceedings before the European Patent Office.
She also assists bailiffs during counterfeit seizures.