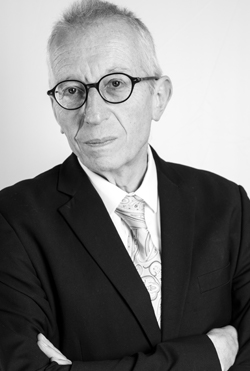 Bernard PONTET
Patent Team – Engineering Sciences
Technical Areas of Expertise
Mechanics
Medical Devices
Energy
Thermodynamics
Other Technical Fields of Competence 
Physics
Photonics/Optics
Robotics and Artificial Intelligence
Civil Engineering
Natural Resources and Environment
Energy
Educational Background
Engineering, Specialization: Mechanical and Energy Engineering (INSA de Lyon)
Professional Qualifications: Patent Associate
Partner and Co-Founder
Industrial Property Attorney (Patents, Trademarks, and Industrial Designs)
European Patent Attorney
Languages
French, English, German
Bernard is an expert in mechanics (as pertains to medical devices, the extraction and management of natural resources, etc.), thermal science, energetics, industrial engineering, and materials (material resistance, etc.).
Bernard works with the automotive, textile and capital goods industries, as well as with various university laboratories.
His proficiencies include drafting of patent applications, monitoring of patent procedures in both France and abroad, IP portfolio management, technology watches, and competitive intelligence pertaining to patents.
Bernard also has extensive consulting, litigation, and opposition procedure experience. He serves both a national and an international clientele.
He is accustomed to representing clients during oral proceedings before the European Patent Office.
He assists bailiffs during counterfeit seizures.
Bernard served on the jury of the INPI's qualifying competition (engineers).
He also served as a brainstorming workshop leader at the Rencontres de la Propriété Industrielle (Industrial Property Conference) organized by the newspaper Les Echos.