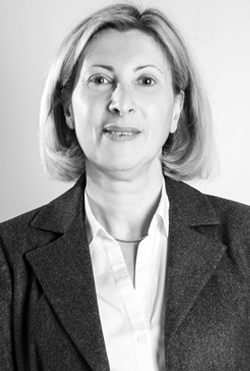 Anne SIEFER-GAILLARDIN
Trademarks, Industrial Designs, Domain Names, Agreements
Educational Background
Postgraduate Degree (DESS) in Industrial Property (Université Paris II – Panthéon-Assas)
Master of Laws in Business Law – Taxation
Professional Qualifications: Legal Professional
Industrial Property Attorney (Trademarks and Industrial Designs)
European Intellectual Property Attorney (Trademarks and Industrial Designs)
Languages
French, English
Anne has spent her entire career working in industrial property consulting firms. During her 20 years in practice, she has advised a diverse clientele of multinationals, pharmaceutical laboratories, top-performing SMEs, and public research organizations.
She deals with all matters involving trademarks, industrial designs, unfair competition, domain names, databases, copyrights, geographical names, and appellations of origin.
She drafts technology transfer agreements, license and trademark agreements, patent and knowledge transfer agreements, and joint ownership, collaboration, and consortium agreements in both French and English.
Anne manages litigation cases pertaining to trademarks, industrial designs, domain names, unfair competition, databases, and copyrights. She negotiates and drafts settlement agreements and works with other attorneys in matters of litigation.
She conducts audits of IP rights portfolios, particularly in the context of capital increases or buyouts.
Anne also demonstrates her passion for industrial property by teaching the French Industrial Design course, which is part of the Trademark Paralegal Certificate Program set up by the INPI. She is an active member of the CNCPI's Trademark Commission.