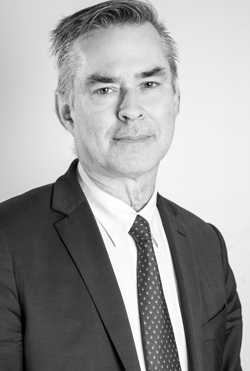 Sylvain ALLANO
Patent Team – Engineering Sciences
Technical Areas of Expertise
Physics
Photonics/Optics
Robotics and Artificial Intelligence
Micromechanics
Watchmaking
Signal and Image Processing
Electronics – Sensors
Power Electronics – Electrical Engineering
Nanotechnology
New Energy
Other Technical Fields of Competence 
Mechanics
Telecommunications
Medical Devices
Natural Resources and Environment
Energy
Educational Background
PhD in Physical Sciences
PhD in Electronics
Professional Qualifications: Patent Associate
Partner and Co-Founder
French Patent Attorney
CEIPI Graduate (Patents, Trademarks, and Industrial Designs)
Languages
French, English
Sylvain Allano has a dual background in academics and industry and is extremely familiar with both worlds. He has also been heavily involved in various innovation ecosystems and has developed a network of Open Labs for the Group at research campuses in France and around the world.
He has been advising start-ups, technology SMEs, industrial groups, institutions of higher education, and research organizations for more than two decades, assisting them in a wide range of scientific and technological sectors, including information and energy, and mobility systems and services.
Sylvain deals primarily with portfolios involving ICT, multimedia, electronics, physics (energy, electromagnetism, etc.), mechanics, expert systems, IT, data processing, signal processing, software, various fields associated with medical devices (medical image processing, diagnostic assistance software, CAMI, etc.), and the environment (energy management, electric vehicles).
His proficiencies include drafting of patent applications, monitoring of patent procedures in both France and abroad, IP portfolio management, technology watches, competitive intelligence, and patent consultations and litigation.
He also assists bailiffs during counterfeit seizures.
He contributed to a collective work entitled "Innovation in the Network Age" which appears in the collection Management and Administration of ICTS, published by Hermes. He is the author of chapter 18 entitled "Intellectual Property for Networks and Software."