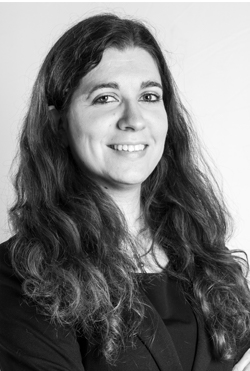 Célia DA GAMA
Trademarks, Industrial Designs, Domain Names, Agreements
Educational Background
Graduate Degree in New Technologies Law
Master of Laws in Private Law – Corporate Law
Professional Qualifications: Legal Professional
Languages
French, English
Célia deals primarily with matters involving trademarks. She conducts prior art searches for all territories involved in client projects, provides filing advice, and prepares and files trademark applications in Europe, America, Asia, Africa, and Oceania via international, community, OAPI, or national procedures. She manages her clients' trademark applications until approval, handling notifications and opposition procedures.
She monitors her clients' trademark applications, providing excellent advice on post-filing protection, including the use of formal notices and oppositions.
Célia regularly negotiates with adverse parties during trademark opposition proceedings initiated or contested by her clients in both Europe and abroad. She consistently strives to find the most suitable solutions to her clients' issues.
She manages industrial property rights assignments and handles agreements and change of ownership applications, working with various trademark offices worldwide.
She also handles industrial design rights and copyrights and provides legal advice pertaining to CNIL declarations, website disclaimers, legally protected designations, etc.
Célia has legal and IT expertise, qualifying her to handle domain name reservations, assignments, and recoveries.